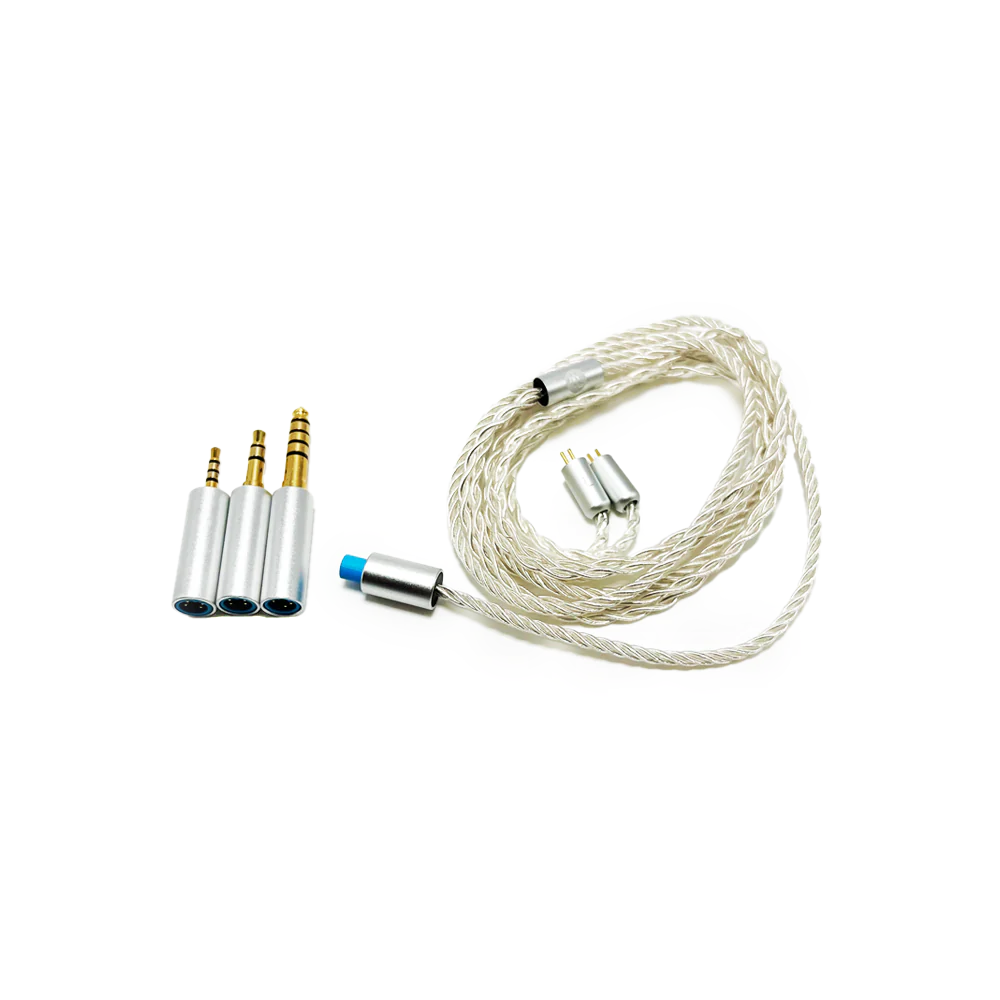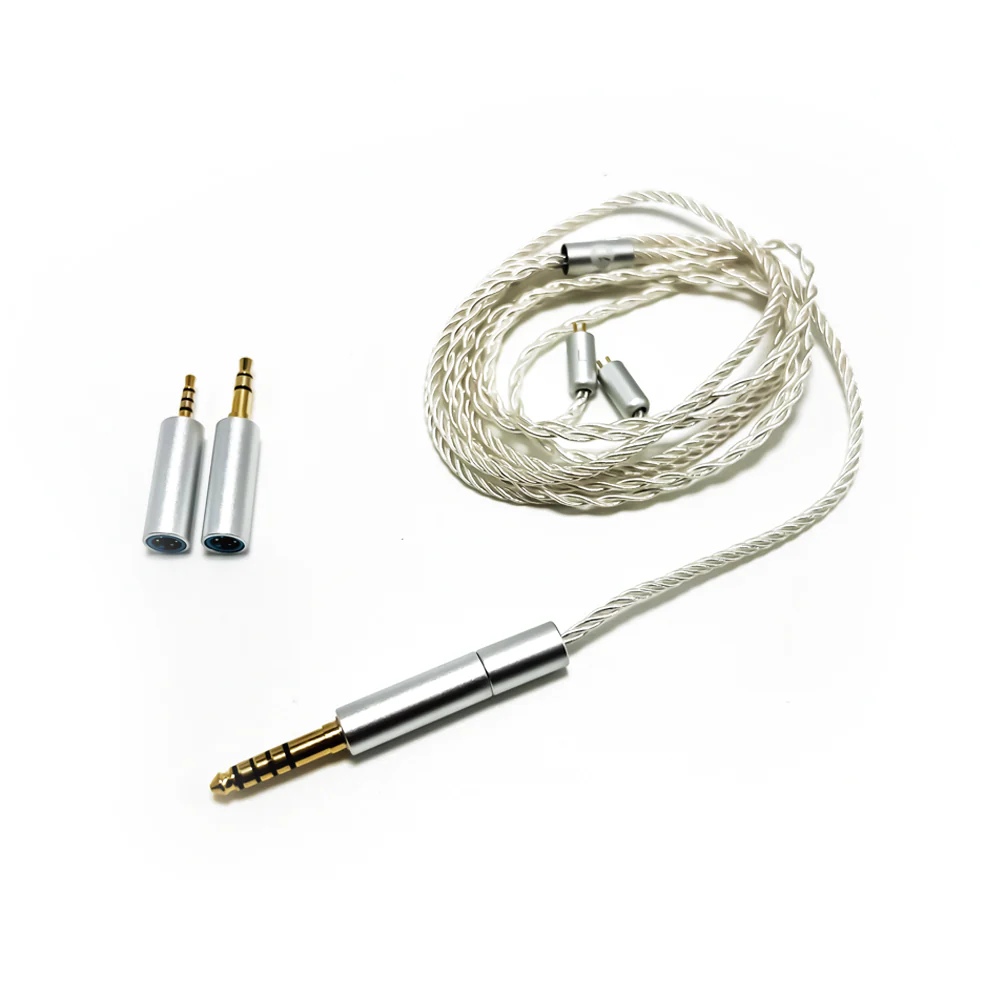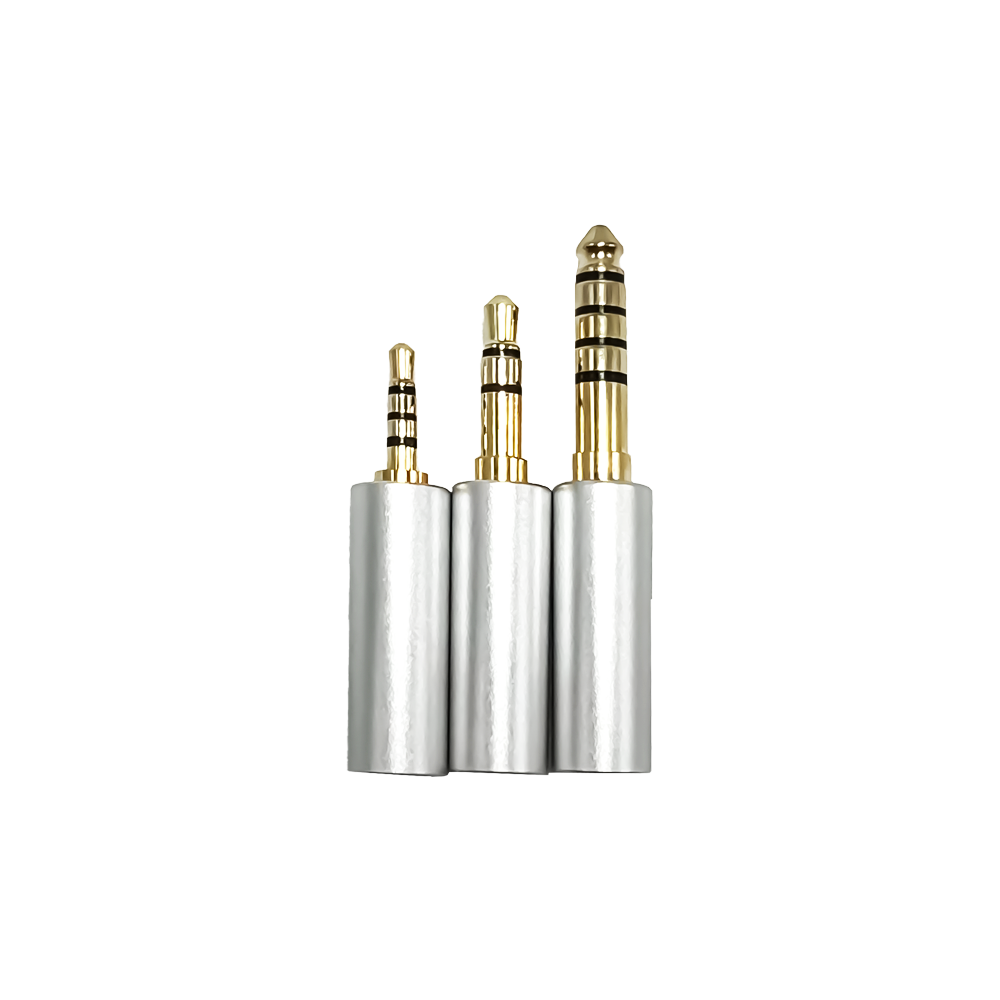 Cologne Braided OFC Silver 2-pin 3-In-1 In-Ear Monitor Upgrade Cable
Unleash Audiophile Potential with the Cologne Braided OFC Silver Upgrade Cable
Embark on a sonic revolution with the Cologne, a premium 3-in-1 in-ear monitor upgrade cable meticulously designed for discerning audiophiles. With a compact length of 10cm (3.9 in.), this cable offers optimal portability without compromising on performance. The Cologne features swappable terminations, including 2.5mm (Balanced), 3.5mm (Unbalanced), and 4.4mm (Balanced), allowing you to customize your listening experience to match various audio sources and preferences.
Precision Connectivity and Quality Craftsmanship with OFC Silver Material
Featuring a secure 0.78mm 2-pin connection, the Cologne ensures a steadfast link between your in-ear monitors and audio source. The braided OFC silver construction not only enhances conductivity for pristine audio transmission but also adds a touch of elegance to your setup. Elevate your in-ear monitoring experience with the Cologne braided OFC Silver 0.78mm 2-pin 3-In-1 Upgrade Cable, where superior materials meet versatile performance for an unparalleled auditory journey.
Specifications
Length (Cable):

 

80cm (31.5 in)

Length (Total)

: 120cm (47.2 in)

Swappable Terminations:

2.5mm (

Balanced)

, 3.5mm (Unbalanced), 4.4mm (Balanced) 

Connection:

0.78mm 2-pin

Material:

OFC Silver
Cologne Braided OFC Silver 2-pin 3-In-1 In-Ear Monitor Upgrade Cable