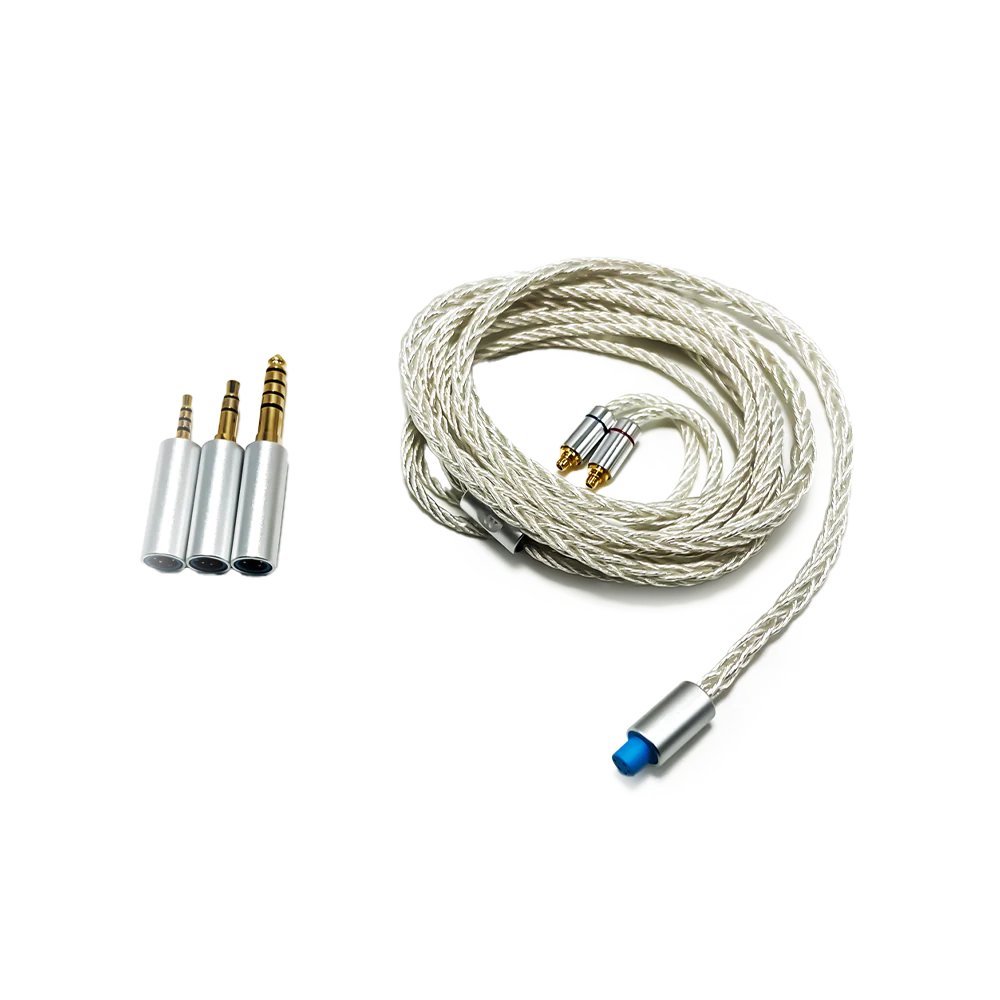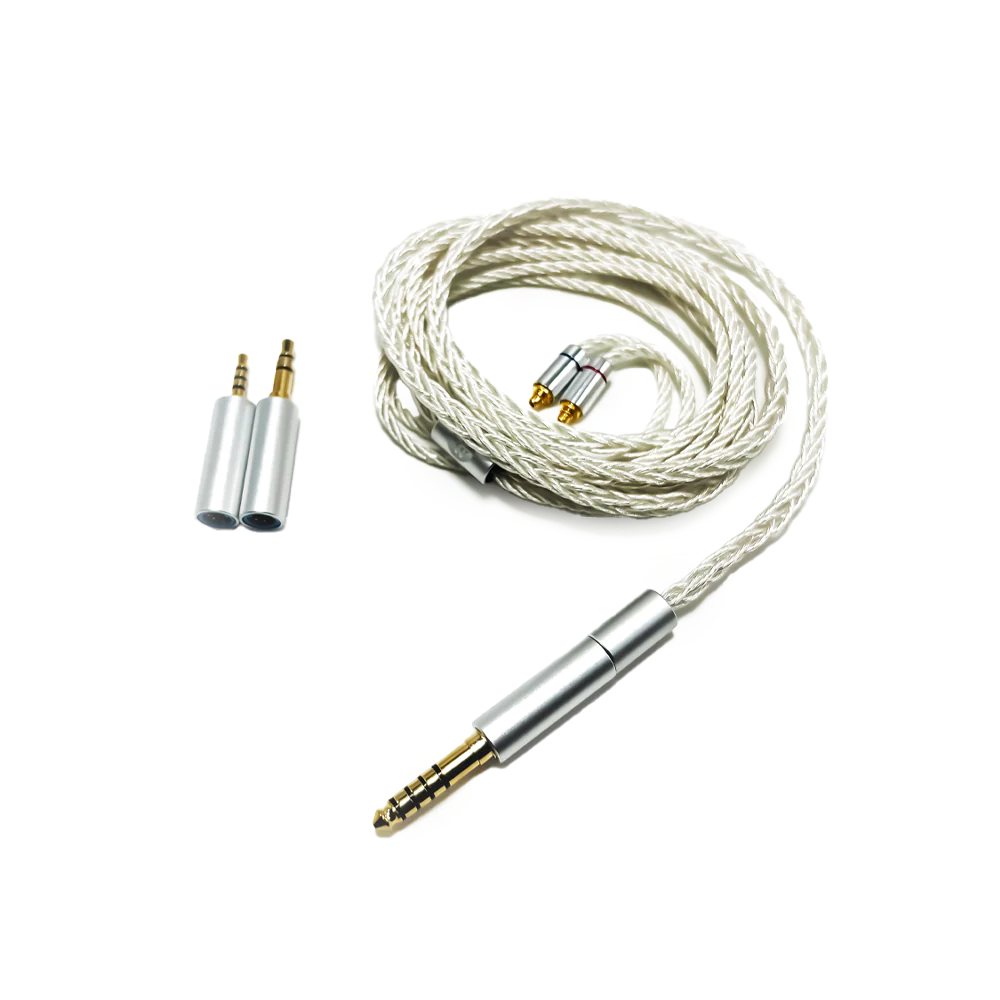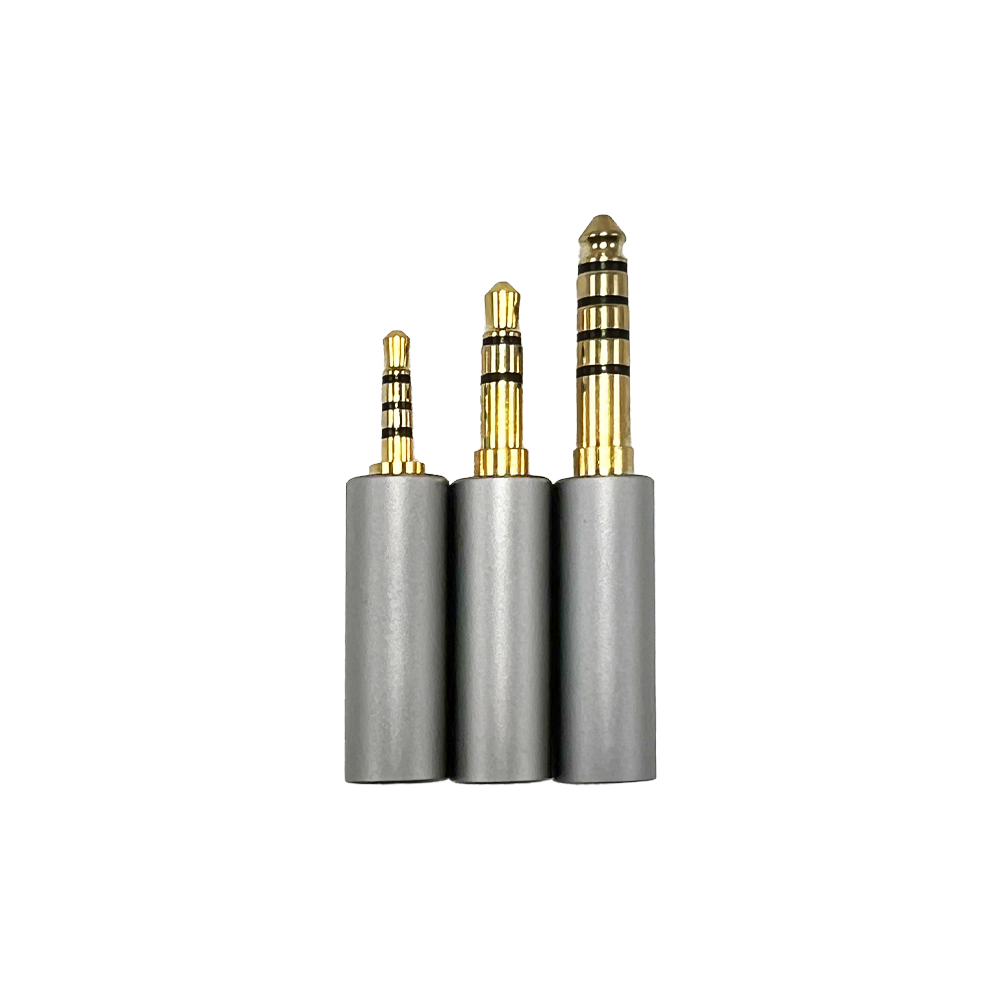 Vienna Braided Silver MMCX 3-In-1 Upgrade Cable for Sennheiser IE Series In-Ear Monitors
Introducing the Vienna Audiophile Upgrade Cable for Sennheiser IE Series IEMs
Transform your Sennheiser IE Series IEMs with the Vienna, a meticulously crafted braided silver upgrade cable. Boasting an 80cm (31.5 in) cable length, this accessory strikes the perfect balance between durability and flexibility. With a total length of 120cm (47.2 in), the Vienna provides an immersive listening experience, allowing you to savor every note in your favorite tunes. The cable features swappable terminations, including 2.5mm (Balanced), 3.5mm (Unbalanced), and 4.4mm (Balanced), ensuring compatibility with various audio setups.
Precision Connectivity and Premium Silver Construction for Audiophile Bliss
The Vienna's MMCX connection guarantees a secure link between your Sennheiser IE Series IEMs and audio source, eliminating interference and delivering a pristine sound signal. Crafted with high-quality silver material, this upgrade cable not only enhances conductivity but also adds a touch of sophistication to your listening experience. Elevate your audio journey with the Vienna Audiophile Upgrade Cable, a must-have for audiophiles seeking superior performance and versatility.
Specifications: 
Length (Cable):

80cm (31.5 in)

Length (Total)

: 120cm (47.2 in)

Swappable Terminations:

2.5mm (

Balanced)

, 3.5mm (Unbalanced), 4.4mm (Balanced)

Connection:

MMCX

Material:

Silver
Vienna Braided Silver MMCX 3-In-1 Upgrade Cable for Sennheiser IE Series In-Ear Monitors